Hello friends in this article we will know How to Add Cookies Consent Popup to WordPress Site, Add Cookies Consent Popup on website, Add Cookies Popup on Website, Cookie Consent Popup
Do you want to add Cookies Consent Popup to your site? Under the European Union cookie law, if you set cookies on a user's computer, you must obtain the user's consent. If you are a WordPress user, your website can also use cookies. Here we will tell you how to add cookie notice text popup in WordPress site.
WordPress by default uses cookies for authentication purposes to store the session information of logged in users. Apart from this, when someone comments on your site, it sets a cookie.
Also WordPress plugins can set their own cookies to store different information from your site.
Under GDPR compliance, if you collect personal data of European union users or set cookies for them, you must obtain the user's consent and also show the cookie consent disclaimer on your site.
Here we will tell two ways to add cookies consent popup in WordPress site…
How to Add Cookies Consent Popup to WordPress Site
Method 1: Using the Cookie Consent plugin
To add cookie consent to WordPress site, first you have to install and activate Cookie Consent plugin. Click here to download the Cookie Consent plugin.
After activating the plugin, click on Settings >> Cookie Consent.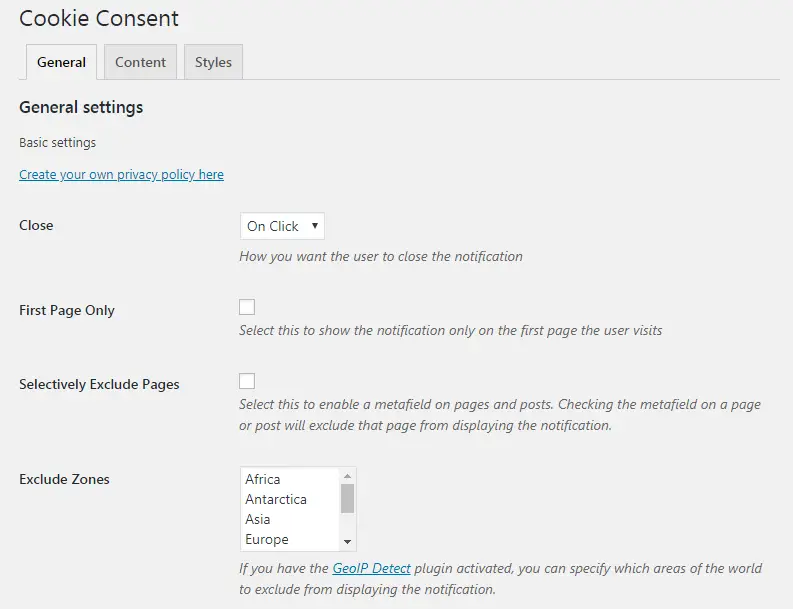 Default settings works perfect for all websites. Click on the Save Changes button to store your settings.
After that click on the Content tab. In this you can edit the content which will be displayed in front of your users in the notification.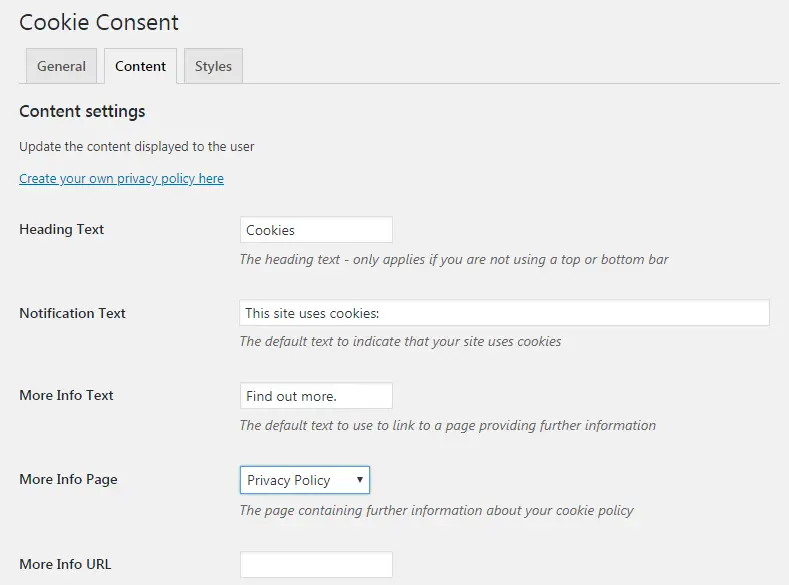 Select your privacy policy page here. After that click on Save Changes button.
Click the Style tab to customize your notice cookie text. In this tab, you can choose the position, colors, borders, and style for your cookie consent popup notification. Apart from this you can also set container class and then add custom CSS for your cookie popup.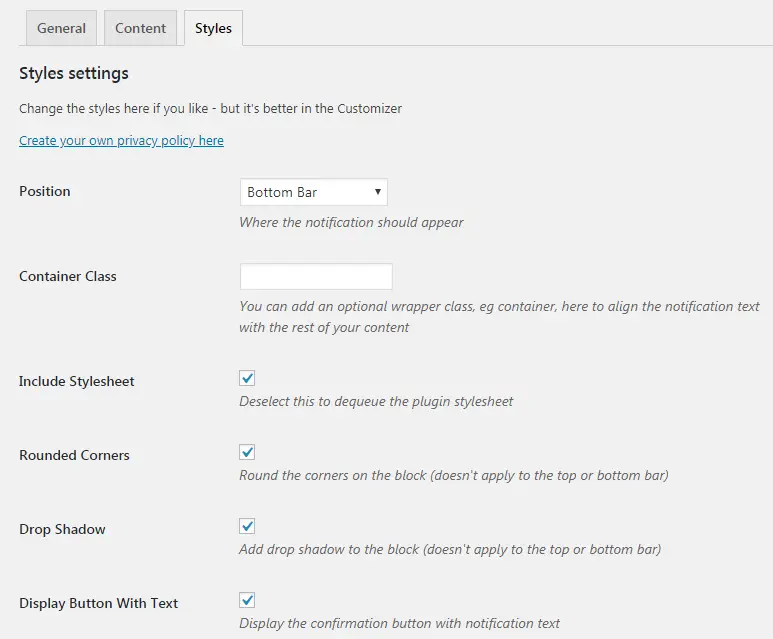 After finishing all the settings click on the save changes button. Now visit your site and check whether the cookie consent popup is working perfect or not.
Method 2: Using Jetpack plugin
Under the Jetpack 4.9 update GDPR compliance, the EU Cookie Law Banner Widget has been added so that Jetpack users can now easily add this Cookies Consent notification to their site.
First click on Appearance >> Widget and add it to the Footer or sidebar area of your site by dragging and dropping the Cookies & Consents Banner.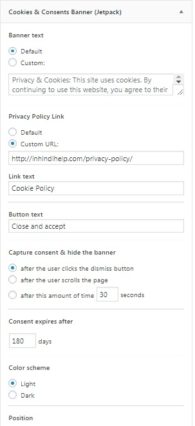 After this, add a link to the Privacy Policy page of your site in the Privacy Policy Link and after selecting the position (Bottom or Top) click on the Svae button.
Visit your site to check whether Jetpack Cookies Consent notification is working perfect on your site or not.
Read more article:
If this article has proved to be helpful for you, don't forget to share it!