Are you standing at a point in your life where you want to start a new career or want to create other income streams along with your existing career?
Freelancing gives you this Opportunity in which you can work with different people by learning different In-Demand Freelancing Skills.
Freelancing was seen as a Part Time Work till some time ago, but not today.
Today people are making Full Time Career in it and earning more money than their Salary.
There are many factors like Flexibility of Time, Flexibility to Choose Clients, Location Independence, and Instant Growth which attract new people towards Freelancing.
Due to these few reasons, more than 5 crore people out of 33 crore population of America are doing full time freelancing.
Our country is also not behind in learning Freelancing Skills and earning Dollars by implementing them and No. Has reached the 7th position in the list of Freelancers.
But, when it comes to earning well, there are only a few Selected Or Demanding Freelancing Skills, by learning which you can earn more money.
Today I am going to tell you about some of these Freelancing Skills whose Demand is often in New Businesses.
Learn These Most 9 In Demanding Freelancing Skills Earn More at Home in 2024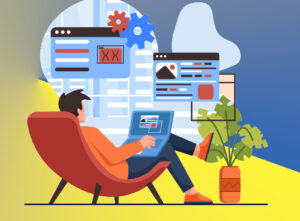 Today there is a Workforce Population of about 320 crores in the world, out of which 110 crores are Freelancers only.
All these Freelancers are providing their services to the clients sitting in their country as well as in other countries.
Today a Freelancer needs to learn High Income Freelancing Skill (Freelancing Skills To Learn) to grow quickly and earn good money.
Here we have listed some Powerful & In Demand Freelancing Skills For Beginners.
Copy writing
SEM And SMM
Social media management
Search Engine Optimization
Lead Generation
Email Marketing & Automation
Funnel building
Video editing
Website Designing
1. Copywriting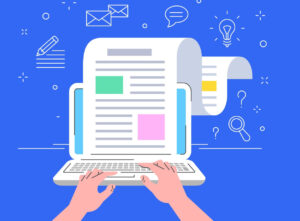 Have you seen Online Banners & Posters of Brands?
Have you ever received emails from big brands like Flipkart, Amazon, Nike, Boat, and seen their Appealing Product Descriptions?
All those Emails, Product Descriptions, Digital Banners & Posters are written by Professional Copywriters.
The job of a copywriter is to structure words in such a way that people can be attracted and ultimately that product or service can be sold for which copywriting has been done.
In simple words, the main purpose of copywriters is to sell a product or service through their words.
The words written by copywriters sometimes become the tagline of a brand and that brand comes to be known by the name of that tagline.
For Eg "I'm Lovin It" (Mcdonalds), Taste Of India (Amul), Zindagi Ke Sath Bhi Zindagi Ke Bad Bhi (LIC), Etc.
Similarly, the help of Professional Copywriter is also often taken to write an Attractive, Appealing or Engaging Email & Sales Letter.
Goods are sold by the words written by copywriters, so copywriting has been kept in the category of High Income Freelancing Skills.
But, many times people get confused between Copywriters & Content Writers and people start considering Content Writer as Copywriter.
The main purpose of a Content Writer is to Educate or Entertain the Reader, for which Blog Posts, E-Books, White Papers, News Articles, Case Studies, Newsletters, etc. are often written.
At the same time, the job of the copywriter is to persuade the readers with their words so that they can take sales related action.
2. SEM and SMM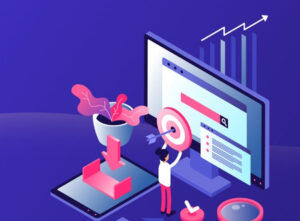 SEM is known as Search Engine Marketing under which advertisements are run on Search Engines Like Google & YouTube.
Running an advertisement is considered so effective because through this a company or organization can reach its target audience in a very short time.
There are some Objectives behind Running Ads like – Increasing Reach & Awareness of Brand, Generating Leads, Sales Conversion etc.
Websites are often ranked on Google for certain keywords for which Google Ads are used.
In this, ads are run for selected keywords and a budget is fixed, under which money is deducted from the defined budget on every Click Basis.
Similarly, Ads are also run on YouTube, in which by selecting the Target Audience, they are shown their ads in between YouTube Videos.
Whereas in SMM or Social Media Marketing, you run ads on different Social Media Platforms like Facebook, Instagram, LinkedIn, Twitter etc.
But, Facebook & Instagram Ads are used in more than 90% of the cases because both of them are Popular Social Media Platforms which have crores of users.
In such a situation, it takes less time to reach your Potential Customer by showing ads on both these platforms and Paid Traffic starts getting.
All the new startups or companies that are coming today are using these Paid Ads a lot and are reaching their target customers.
Therefore, if you gain expertise in this Popular & High Paying Freelancing Skill, then you can Run Ad Campaigns of Multiple Brands and Charge a Good Amount.
3. Social Media Management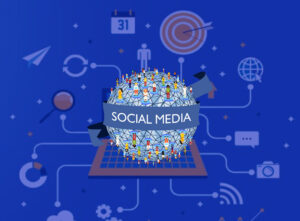 Today every new brand knows how fast the number of social media users is increasing.
To get its benefit, it is very important to have Social Media Presence today.
Managing Social Media Platforms, Posting Content Consistently on all, Engaging with Followers & Subscribers and increasing Reach as much as possible by understanding Analytics is the job of a Social Media Manager.
Know how Social Media Optimization is done in this Detailed Blog.
Today people use platforms like Facebook, Instagram, LinkedIn, Twitter to pass the time.
In such a situation, if you learn Powerful Freelancing Skill, then you come to manage these Platforms and you can know how Brand Awareness is created through Posts, Carousels, Reels, Shorts And Videos and up to Potential Customers. is reached.
4. Search Engine Optimization
Generating Organic Traffic in the Internet world is considered a huge task.
You will be surprised to know that out of millions of websites listed on Google, only the first five websites get more than 67% clicks.
That's why it has become very important today to rank the website on the first page and complete your business objectives with its help.
In Organic Traffic, only Interested people come to your website, read about you, see your Products, Services & Content and then transact with you somewhere.
Search Engine Optimization Technique is used to bring Organic Traffic.
Under this, some Internal (On Page SEO) & External Factors (Off Page SEO ) are optimized  to rank the website on the first page of Google.
We have covered SEO in this Detail Fundamental Guide which will clear your SEO Basics.
If you learn SEO, then you rarely have to be deprived of work. Today the demand for SEO Experts is very high, so it has been given a place in the Top 9 Freelancing Skills List.
5. Lead Generation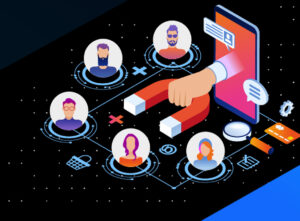 To run a business successfully, it is most important to keep generating new leads continuously.
Leads are called those people who are interested in the products or services of a brand and share their contact details with the brand.
Lead Generation is called a Highly In Demand Freelancing Skill or simply say Most Popular Freelance Skills.
This is because techniques like Search Engine Optimization, Content Marketing, Search Engine Marketing & Social Media Marketing are used in it.
In Lead Generation, with the power of Organic & Paid Marketing, you bring Leads to a Newly Established Company, most of whom are interested in associating with that company.
If you want to master Lead Generation and want to earn lakhs of rupees a month, then you will have to learn all these skills.
6. Email Marketing & Automation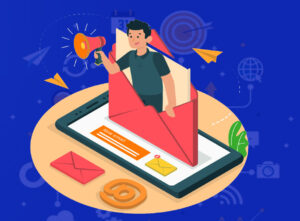 Email Marketing & Automation is counted among those Freelancing Skills that dare to run a business on Autopilot Mode.
I am saying Autopilot Mode because you have to create some systems with the help of Email Marketing Tools & some other tools which reduce your Involvement in business considerably.
For Eg. you create Email Sequences during Email Marketing by which you send different Emails to users according to their action.
You keep these emails already set because you know when the user is going to take which action.
Apart from this, sending Text Messages to your Leads and continuously Nurturing Through Emails, Segmentation, everything is possible through Automations.
You also have to analyze the analytics of these systems from time to time so that the systems can be made more optimized.
The result of this is that a return of $36 is received per $1 spent in Email Marketing and 400 million users use Emails.
To learn these Powerful Freelancing Skills, you need an Expert who is running his own Business on Automation.
7. Funnel Building
Often I also call Funnel as Chakravyuh because inside it, by targeting the problems of the people, they are told about the solution and they are introduced to their Products & Services.
After introducing, many people sign up for your product or service at the same time, but there are many people who are interested in your product but do not transact with you for some reason.
You provide a lot of value to such people through your Blogs, Social Media Content, YouTube Videos, Emails etc. and tell why your product is the best to solve their problems.
Apart from these, you generate interest in them through Case Studies, Customer Reviews & Testimonials, Newsletters, Brochure etc. and convert them into your customers by giving Call To Action at various places.
This whole maze is called Funnel, for designing which even a small organization pays several thousands.
I have a good friend who designs funnels for companies and charges 1-2 lakh rupees for designing a funnel.
Only 5 clients of the month give him 5-10 thousand rupees a month.
From this you can guess that how powerful & In Demand Freelancing Skill it is, by learning which you too can get Financial Freedom very quickly.
8. Video Editing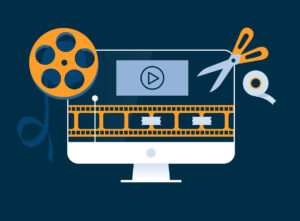 Do you know that Videos are seen as the most consuming content!
The content which guarantees maximum Engagement & Virality is Video.
A video that presents a product, service or information in the most attractive & engaging form is often well-liked by people.
Animoto did a survey on 500 marketers, in which some great stats came out:
93% Of Brands Received New Customers By Using Videos As A Social Media Content.
70% of businesses said that they are creating more and more videos this year as compared to last year and targeting their audience.
73% of marketers were successful in reaching new clients with the help of their Instagram Stories.
What does all these Stats mean?
That is why making videos for a brand has become very important today.
Now whether it is Shorts, Long Form Videos, Instagram Reels & Stories or any other type of video, a Professional Video Editor is needed by every brand today.
By learning this Most Popular Freelance Skill, you can do Freelancing Jobs as well as Regular Jobs and you can become a Professional Video Editor yourself by learning with Experts.
9. Website Designing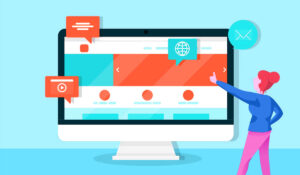 Website is a digital identity of any business which is like an employee who never sleeps.
Marketing 24 X 7 X 365 Days, Navigating people to their Interested Products & Services and saving their Contact Details, everything is possible through a website.
Online presence is not possible without website and without online presence your reach is not possible and without reach your sale is also not possible.
In this way, the website is not only responsible for Digital Presence but also for Sales Conversion.
But maybe coding is required to make a good website?
Is this what you are thinking?
No,not at all.
Today, with the help of Content Management System like WordPress, creating a website has become just a Drag & Drop task.
Creating a website has become so easy today that you get Pre-Built Templates in WordPress, in which you only have to change Texts & Images, and your website is ready.
By creating a Drag & Drop Website on WordPress, today Website Designers can spend at least Rs. 10,000 Charge which they probably take 3-4 days to make.
I am telling this pricing for Beginner Website Designers, who are experts and have mastered this In Demand Freelancing Skill, that is Rs. Hardly anyone makes a website in less than 50,000, that too on WordPress.
If you are in the initial phase of digital marketing field, then this is one of the most important freelancing skills to learn for you, by learning which you can make your golden future.
After seeing the In Demand Freelancing Skills List, let us now talk about those Soft Skills without which even a Highly Skilled Freelancer can fail in no time.
To avoid failure, it is necessary to understand and command these skills.
Some Essential Soft Freelancing Skills To Learn
Can a Successful Freelancer be made only by learning Technical Skills?
Probably not.
Because sometimes you have to face some situations in your freelancing journey where soft skills are more useful than your technical skills.
Let us know about some important Soft Skills (Soft Skills Required For Freelancing).
1. Communication
As a Freelancer, you have to interact with new people, pitch your service to them and explain why they should choose you.
Effective communication is very important for all these.
Without this, you will not be able to explain what components are included in your service package, how you can help them and why you are better than other freelancers.
The client not only sees your technical skills but also sees how you talk to them during the interaction, how you explain your terms & conditions and what value you commit to them.
2.Sales & Negotiation
In freelancing, you are your own boss and a boss should know how to negotiate with clients and close deals.
Whenever a client wants some kind of service, he contacts many freelancers and then goes somewhere and hires a professional freelancer.
Many times even good freelancers are not able to negotiate better and ultimately lose new clients.
Better Negotiation increases the chances of retaining your clients.
That's why it is necessary to have efficiency in this Basic Skill For Freelancing.
3. Project Management
Freelancer is also different from a regular employee because he is working with different clients simultaneously and helping them achieve their goals.
Working on different projects simultaneously is not that easy, it requires extensive project management skills.
By having Project Management Skill, you remain Organized & Goal Oriented and you are also able to manage your time in a better way.
Prioritizing different projects according to their deadlines and proper communication is helpful in project management.
4. Researching
Researching can also be placed in the category of Technical Freelancing Skills.
But, you have to do research in every Freelancing Service.
Analyzing different Copies in Copywriting, seeing what the Competitor is doing in Email Marketing & Automation, taking Multiple Design Ideas in Website Designing, everything is a part of Researching.
That's why you should also have this skill because only then you will be able to add value to your project.
5. Risk Tolerance
There is no doubt that until you have signed long contracts with your clients, freelancing looks like a risky career.
Some month you have a lot of projects and some month not a single new client can be found.
Therefore, Stable Income is not possible in Freelancing and Financial Stability is always a Challenge.
You have to rest by yourself, you have to take leave because you do not have any defined leaves.
Therefore, As A Freelancer You Must Have The Capacity To Tolerate Risk.
All these five are basic freelancing skills (Skills Needed For Freelancing) which helps you to become a better freelancer.
Last Thought:
Freelancing has many Perks on one side and some disadvantages on the other side.
Many facilities like Time Independent, Location Independent, No Travel Expense, Work With Multiple Clients are available from Freelancing.
At the same time, due to No Leaves, Zero Policy Benefit and Extended Working Hours, many Freelancers are not able to enjoy Life.
But, by earning good money and adding some team members with you, you can enjoy your Personal As Well As Financial Life.
For this, you have to learn High Income In Demand Freelancing Skills, which we have mentioned in this blog today.
All these Freelancing Skills are very popular and Brands today are looking for Freelancers who have Expertise in these Skills.